Waterz 2011 Hvide Sande
The second year of Waterz Festival in Hvide Sande was another great success and even more active Watersport addicts came and participated in the event! It is a mixed event combining all Watersports such as windsurfing, Kitesurfing, wakeboarding und SUP.
The main event was Saturdays Downwind Race where 204 Windsurfers and 82 Kitersurfer have been registered for a rabbit start to go on the 5 exhausting long downwind legs over the fjord. The Start was in front of the event side in Hvide Sande and the finish across the fjord in front of the city of Ringkobing. The course was a good 30 to 35 kms long and all athletes started together behind the two jet skis running the starting line! Soon there was a battle going on of the fastest windsurfers and the fastest kiters. The race was followed by a camera crew in a helicopter which made it really exciting. Only bad part of the day was that the weather did not give us sunshine. It got almost foggy and it was hard to see where the next mark was. But the organization played it perfect and had a powered speed boat leading to leading pack of windsurfers and kiters to the next marks!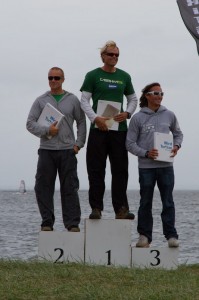 In the end it was the windsurfers again that won the race overall but there has been some close and great fighting for the places. In the Kitesurfing it was Björn that we could not stop! He had a slightly smaller board that was for sure more relaxed to rider then the course raceboards that the NKB Team was on, but he was then followed by James Johnsen Team NKB and Dirk Hanel in the Master category. In Juniors Florian Gruber was killing it and won by a good distance!
I had a bit of bad luck the dayof the race just 10 minutes before the start I picked up my bar on the beach and a bee stung me right into the inside of my hand! So everytime I wanted to really power up my kite on the racecourse my hand felt like it was exploding so I was sailing two of the five legs with almost just one hand! Crazy how a little creature can handicap you for such a race!
 A lot of the athletes then used the organized shuttle to get back to the event side while the top kiters all decided to race back up wind through the fog. It was amazing to see amateurs and pros competing together in such a format and having so many athletes on the water. For sure I will go back there next year and hope for even better weather!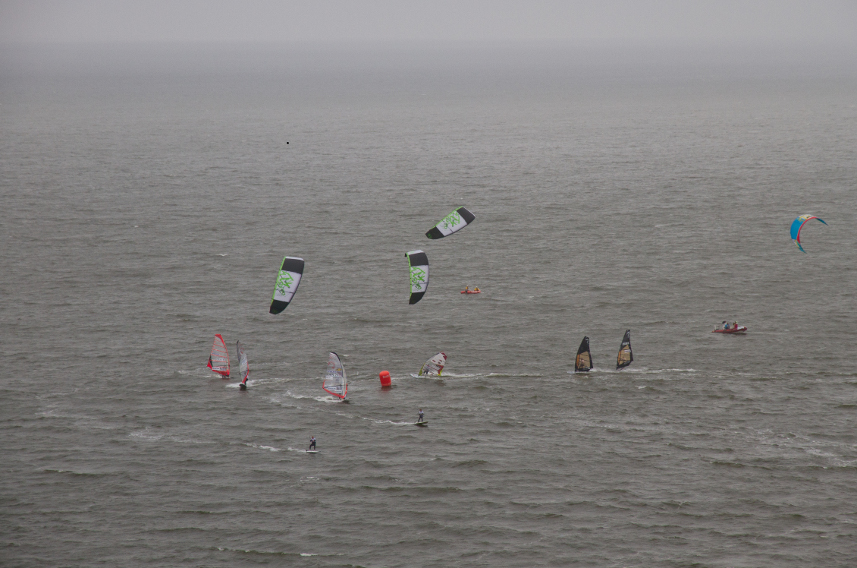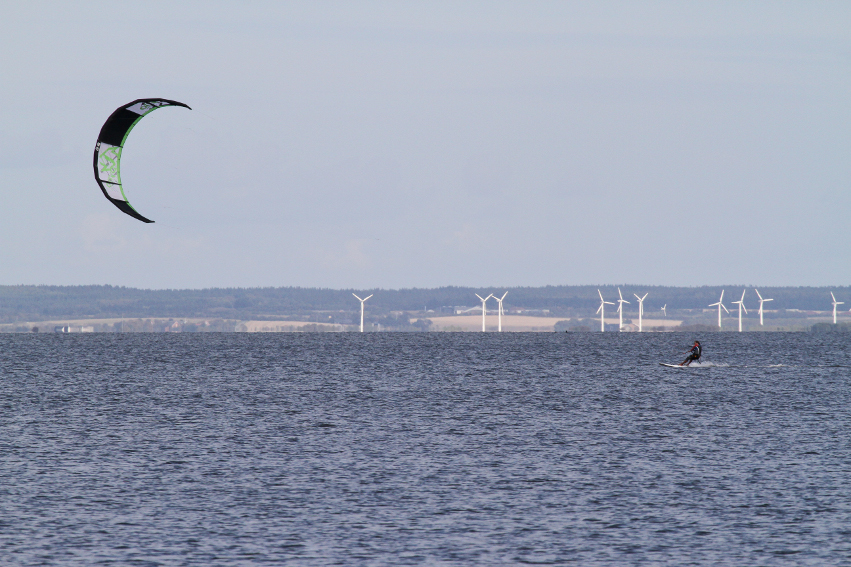 Categorized as News